Do you want a custom-tailored show for your next corporate event?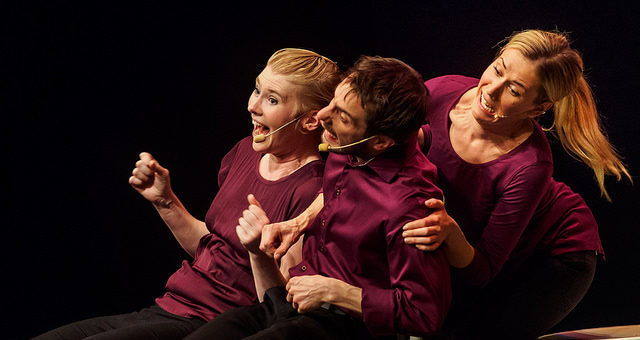 THE VISUAL GUIDE TO IMPROV
The Visual Guide to Improv is  an illustrated guide, filled with images and easy-to-use tips for example on how to develop scene work, improvise a longer format and edit scenes. The book also gives a crash course in classic storytelling, how to build heroes, villains and create a dramaturgic curve. It includes tips on how to use genre work – ranging from action and romantic comedies to Ingmar Bergman and Alfred Hitchcock.