WE CAN'T WAIT TO GET BACK!
THURSDAY NIGHT IMPROV AT BIO ASPEN!
We'll be back on stage this fall and we can't wait! Together with some of Stockholm's funnest improv groups and improvisers we will make Thursday Night Improv the place to be. It will be a club where you can see great shows by different groups, hang out in the bar and meet new and old friends, and maybe occasionally join an improv jam after the show. 
Meanwhile, our new home stage at Bio Aspen is almost done after a year and a half of renovations and hard work by the Bio Aspen team and other volunteers. They've done an amazing job and this place will be a favourite hang-out spot in Stockholm for movie- and improv-lovers. 
Do you want a custom-tailored show for your next corporate event?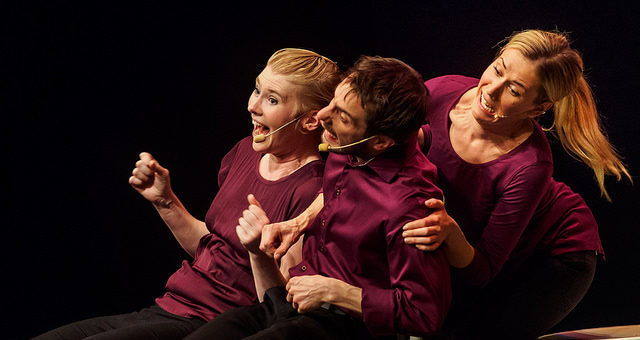 THE VISUAL GUIDE TO IMPROV
The Visual Guide to Improv is  an illustrated guide, filled with images and easy-to-use tips for example on how to develop scene work, improvise a longer format and edit scenes. The book also gives a crash course in classic storytelling, how to build heroes, villains and create a dramaturgic curve. It includes tips on how to use genre work – ranging from action and romantic comedies to Ingmar Bergman and Alfred Hitchcock.